Together, we can build a brighter future for our families
I am committed to working every day on issues that are important to working families— like work, healthcare and education.  I will fight for education because I know that your family needs access to education for your children to be able to pursue the American Dream. I will fight for environmental protections because your family needs clean air and water. I will fight for equality in employment and housing because people in your family may need those types of opportunities and protections. I will fight for women's issues because women are the backbone of our families.  These values define my vision of a Democracy where everyone, whether white, black or brown, benefits.
Click here to learn more about me and what I stand for.
Didn't make it out early? Find your November 6th election day polling location here!
---
Now is the time to create your early voting plan! Early Voting for the November 6 general election starts Wednesday, October 17, 2018.

Orange County Early Voting: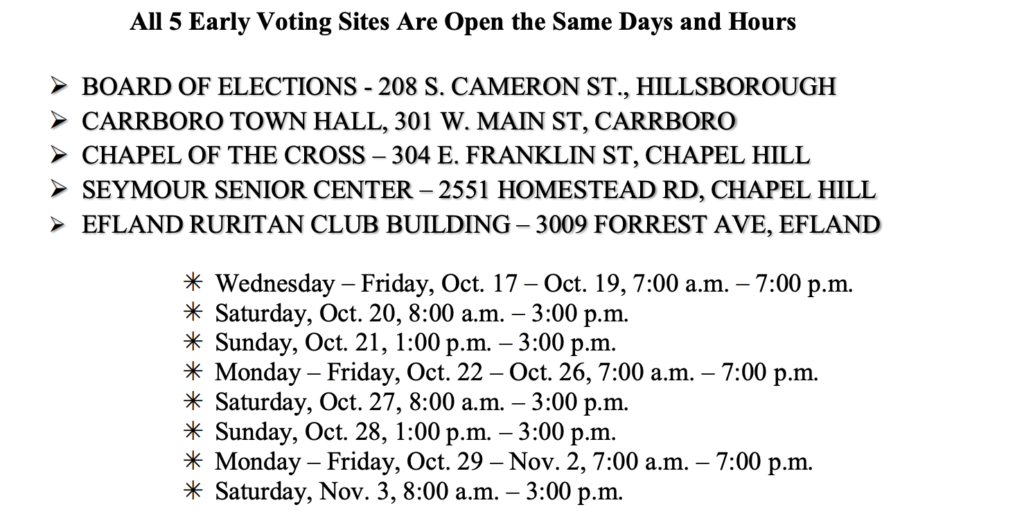 ---
Caswell County Early Voting: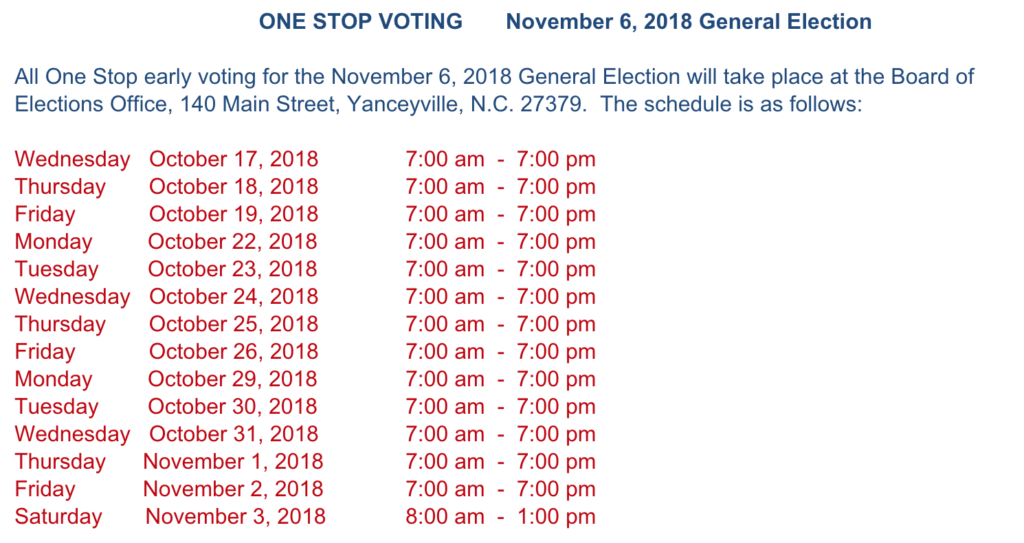 ---